INTRODUCING OUR TONY NOMINATED COACH
MICHAEL VINCENT BERRY
Michael is a creative visionary, director, educator and private consultant with over 15 years experience in Theatre Education. During his roles of Chair of the School of Theatre and Artistic Director at Oakland School for the Arts in The Bay Area; Michael taught, directed and influenced the lives of hundreds of students.
Among his most notable former students, he is proud to include: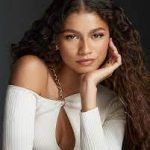 ZENDAYA
Euphoria (2-time Emmy Winner), Spiderman 3, The Greatest Showman
BO BURNHAM
Inside (4-time Emmy Winner), American Virgin, The Meddler
TATI GABRIELLE
Kaleidoscope, You, Uncharted, Sabrina The Teenage Witch, THE 100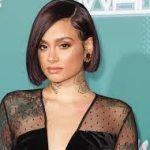 KEHLANI
Grammy Nominee Pop-Singer
Michael is an advocate for youth with disabilities and has gained national acclaim for his work with Deaf/HOH students and creating access for all students in the Arts.
Among his most notable accomplishments Michael is particularly proud of his:
2016 Tony Nomination: Theatre Educator of the Year,
2016 Northeast Regional Educational Hall of Fame Inductee
2014 Bay Area Theatre Legacy Award Winner
2014 National Teaching Artist recipient.
Graduates of his training programs have gone on to top-tier university Theatre programs throughout the world, including: AMDA, The New School, Pace, Columbia, North Carolina School of the Arts, Yale, Stella Adler, USC, UCLA, CAL Arts, The Guildhall School of Speech and Drama, Royal Conservatory Scotland, University of Texas, AADA, Carnegie Mellon, Northwestern, Columbia Chicago and University of Michigan.
Michael offers private one-on-one and group youth actor training for actors of all skill levels. Classes include a variety of subjects including: Beginner Acting, Improvisation, Character Development, Script Analysis, Advanced Acting, Techniques/Practitioners, Voice, Movement, Physical Theatre, The Business of Acting.
For more information, or to book a class with Michael, please complete the contact form below.